Titanic Museum
Ticket Pricing Notes:
Child Ages 5-12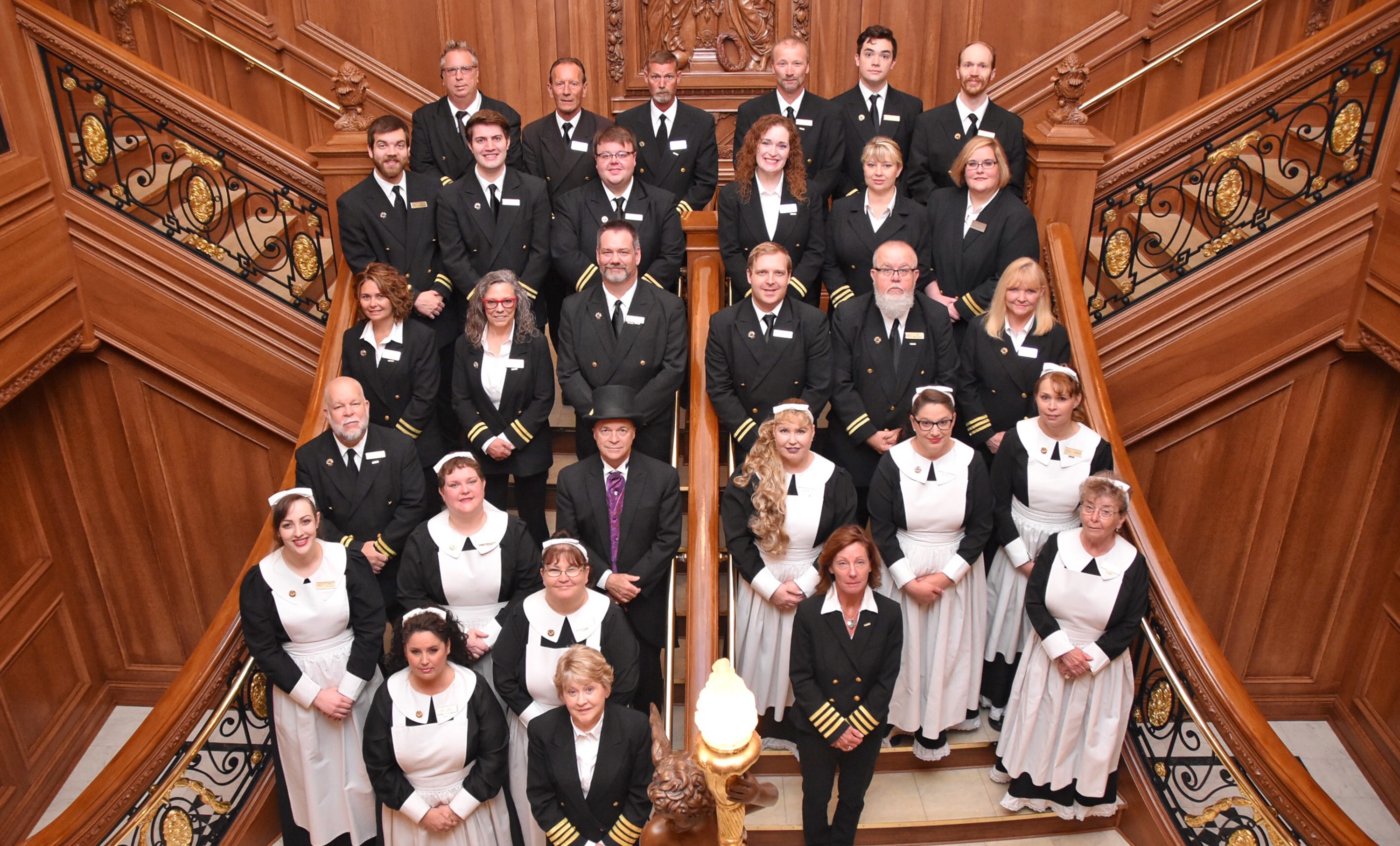 It is said that the best way to respect and honor those who gave their lives is to simply tell their stories.

The Titanic Museum here in Branson, MO opens a door to the past in a one-of-a-kind way – letting "passengers" experience what it was like to walk the hallways, parlors, cabins, and even the Grand Staircase of the Titanic, all while surrounded by hundreds of artifacts directly from the ship and its original passengers.
Throughout the self-guided tour, visitors can touch a real iceberg, plunge their hands into 28-degree water, and try to stand on the sloping decks, learning what it was like on the RMS Titanic through first-hand experience. See the personal artifacts of real-life passengers, many of which are on display for the first time since the Titanic's sinking. 
To feel a greater connection, as they enter the ship each guest receives a boarding pass with the name of an actual passenger or crew member aboard the Titanic. Discover their fate in the Memorial Room where all 2,208 names shine brightly in remembrance.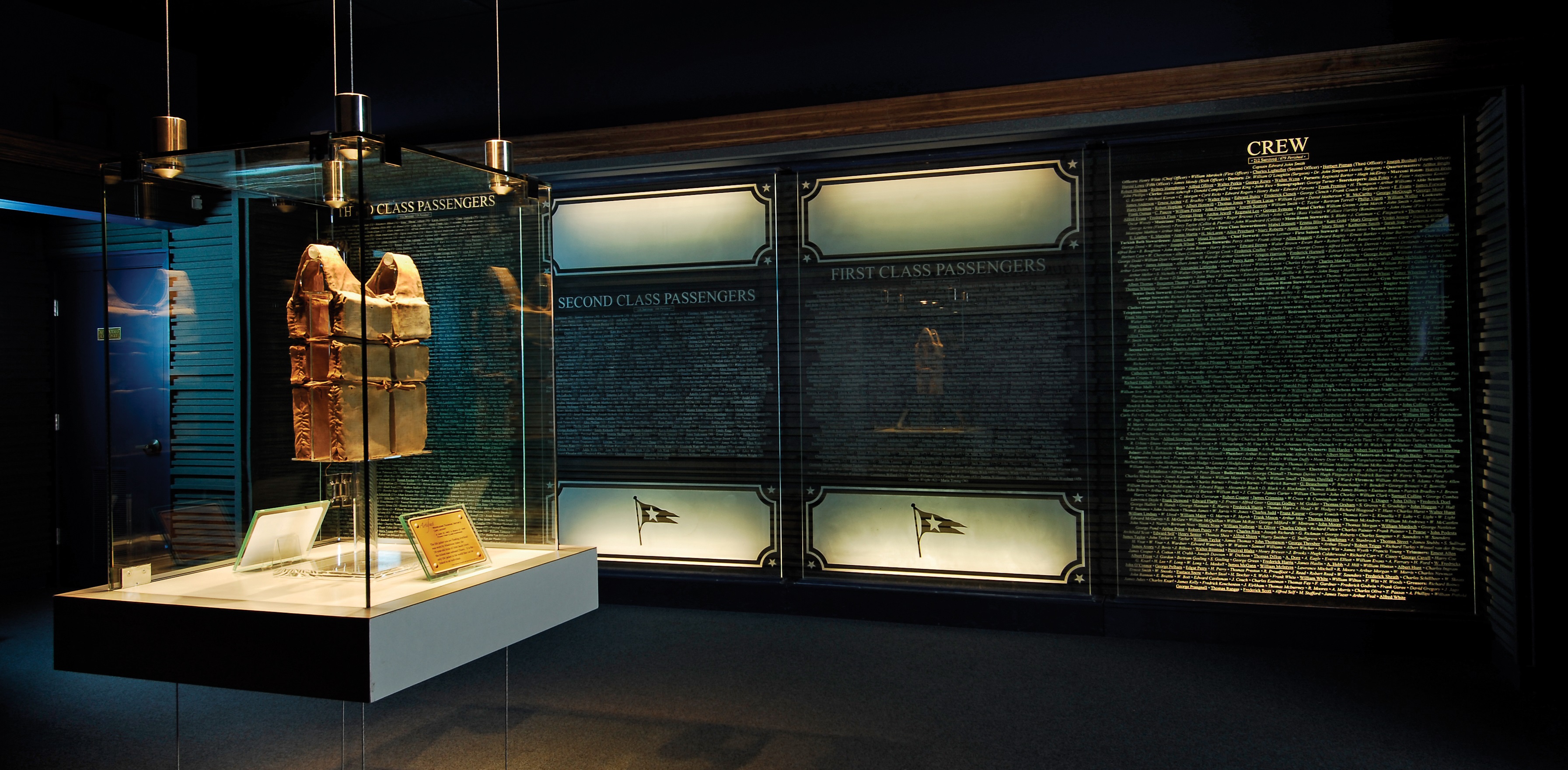 Titanic Museum Info:
– Receive a Boarding Pass with the name of an actual Titanic passenger/crew member.
– View never-before-seen Titanic artifacts (worth approximately $4.5 million).
– Walk an exact replica of Titanic's Grand Staircase.
– Touch an iceberg, feel 28-degree water, and experience the sloping decks of the ship's stern as she descended.
– Sit in an true to size lifeboat and hear recounts of passenger stories.
– Discover your passenger or crew member's fate in the Memorial Room.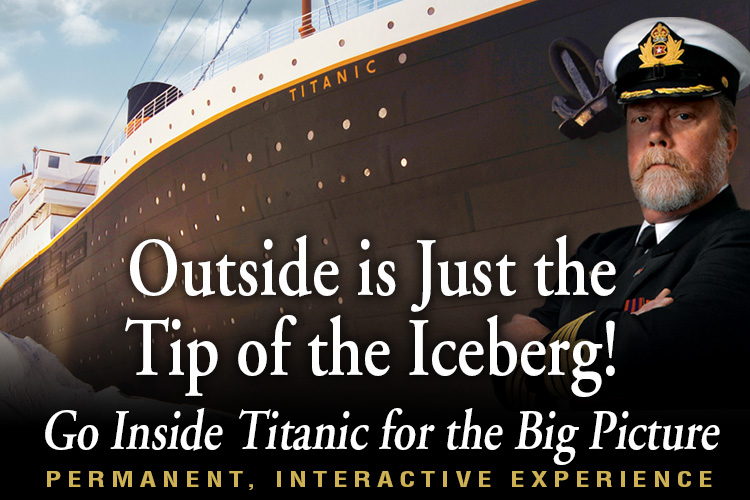 Book your Branson, MO getaway with Branson Travel and call +1 (855)-912-0182 today to speak with a helpful representative who can answer any questions you have and get you started with up-to-date booking information, premium seating and discount tickets available for local shows and attractions in Branson, Missouri!
Address
3235 W 76 Country Blvd, Branson, MO 65616