Conway Remembered
Hamner's Variety Theater
3090 Shepherd of the Hills Expy, Branson, MO 65616
Conway Remembered features the talented impersonator and versatile tribute artist Mike Walker who shines as he puts on an incredible show in remembrance of late country music legend, Conway Twitty. Sing along to classics like "Hello Darlin", "Tight Fittin' Jeans", "After the Fire is Gone" & more when you book your tickets to see this incredible show at the Hamner's Variety Theater in Branson.
Mike Walker & his CT Band will offer the most memorable and endearing Conway Twitty tribute performances with every show with great bits of humor, entertainment and surprises at every turn. Audiences will enjoy the brilliant music and impressions of Mike whether the genre is rock, pop, ballads or gospel. With every song flows soul, passion and a story great for the whole family to experience. The next time you're in Branson, see Conway Remembered!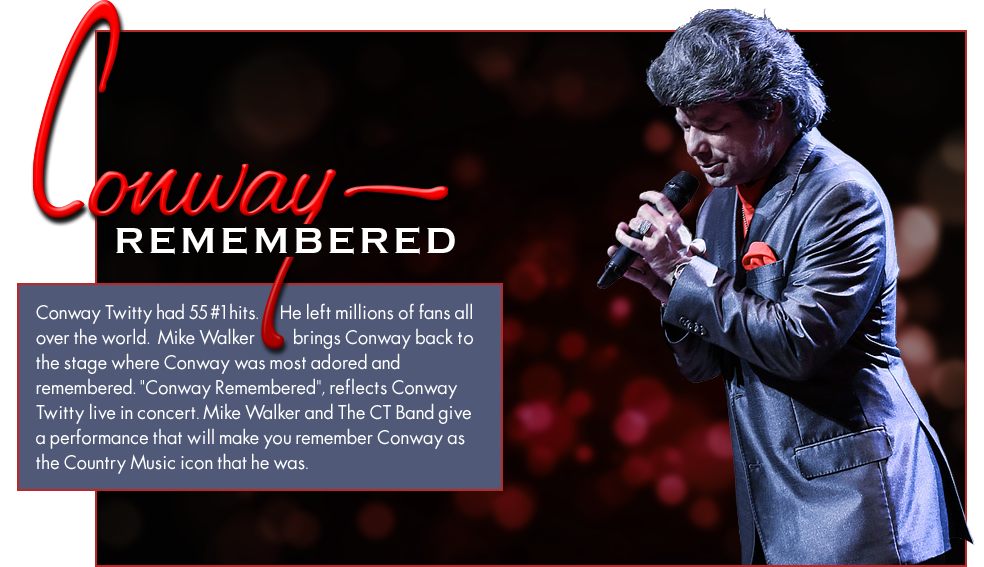 Book your Branson, MO getaway with Branson Travel and call +1 (855)-912-0182 today to speak with a helpful representative who can answer any questions you have and get you started with up-to-date booking information, premium seating and discount tickets available for local shows and attractions in Branson, Missouri!