Petersen Family Bluegrass
Little Opry Theater
3562 Shepherd of the Hills Expressway, Branson, MO
Ticket Pricing Notes:
Child Ages 4-12
Meet the award-winning family bluegrass band, The Petersens in the Petersen Family Bluegrass show in Branson, Misouri. Audiences are sure to enjoy some good sibling humor & superior music and singing in the musical genres of bluegrass & gospel.  The intimate setting of the Little Opry Theatre,  located inside the Branson IMAX Entertainment Complex,  presents the perfect atmosphere for a quaint and intimate theater setting so guests are not just watching the performance, they feel a part of it!
Fun Facts about the Petersen Family: Banjo player & singer, Ellen Petersen(pictured right), competed in the singing reality TV show, American Idol, and placed in the top 48. The family has additionally toured throughout the United States, Ireland and Canada.
*Special Holiday-themed Christmas Shows and Gospel Christmas Shows will be available every November and December.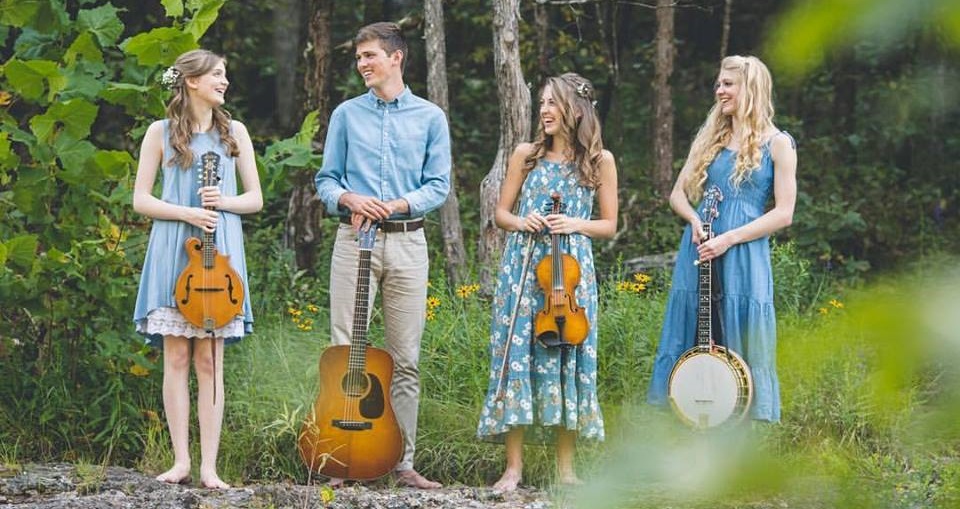 Book your Branson, MO getaway with Branson Travel and call +1 (855)-912-0182 today to speak with a helpful representative who can answer any questions you have and get you started with up-to-date booking information, premium seating and discount tickets available for local shows and attractions in Branson, Missouri!
Watch a Video
https://youtu.be/sUgaptjr7sc https://youtu.be/sVANszWQQ5k