Urban Cowboy
Mickey Gilley - Grand Shanghai Theater
3455 W 76 Country Blvd, Branson, MO 65616
Ticket Pricing Notes:
Child Ages 5-15
Joined by his long time friend Johnny Lee, Mickey Gilley will appear in Urban Cowboy for a limited time in Branson! These two country legends bring audiences a fun evening full of special memories, music and entertainment!
Some of Mickey's Hit Songs Include:"Stand by Me","Girls All Get Prettier at Closing Time","Room Full of Roses" &"I Overlook an Orchid"
Some of Johnny Lee's Hit Songs Include: "Lookin' For Love","Cherokee Fiddle","Sounds Like Love"&
"Hey Bartender"

Mickey is joined by his award-winning eight-piece band, and his two talented Urbanettes in this melodic and engaging new show!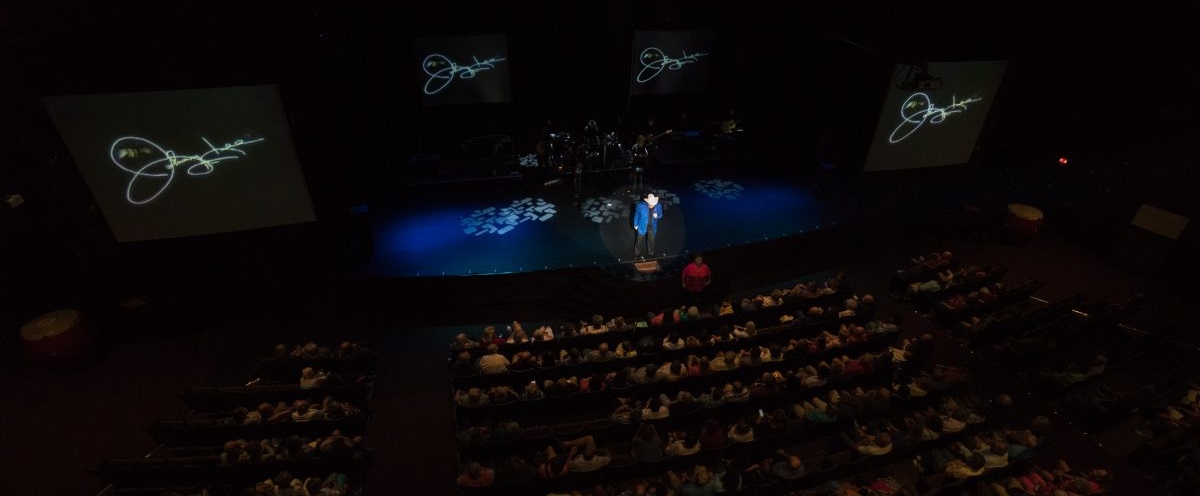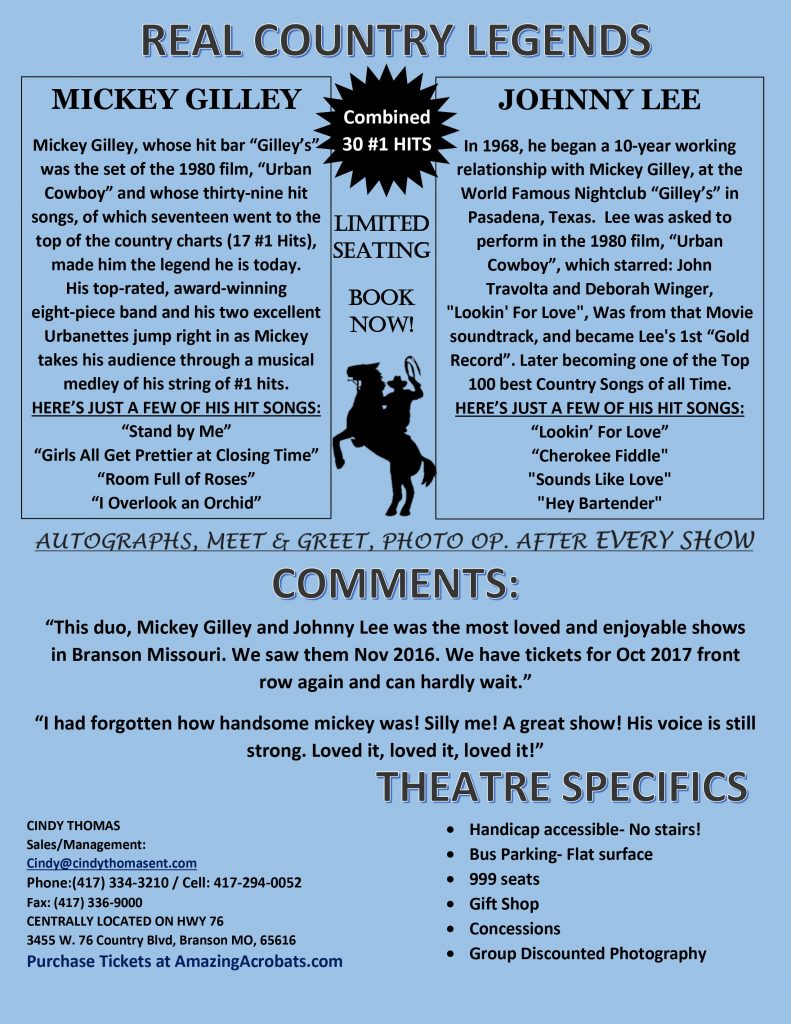 Johnny Lee and Mickey Gilley have shared 10 years of their musical careers together and now bring some of their top hits and performances to Branson!